Join us each Sunday Morning for Hot Cakes and Hot Rods from 8am-10am at Glory Days in Lakewood
Glory Days is located on Woodruff just north of Carson near the intersection of the 405 and 605 freeways in Lakewood California. Enjoy a hearty breakfast, hot coffee, cool cars and plenty of friends.
Spark of Love Toy Drive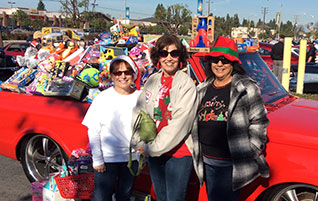 Each year members of the Mercifuls and their friends help collect toys for needy families of Southern California.