6th Annual Spark of Love Toy Drive and Car Show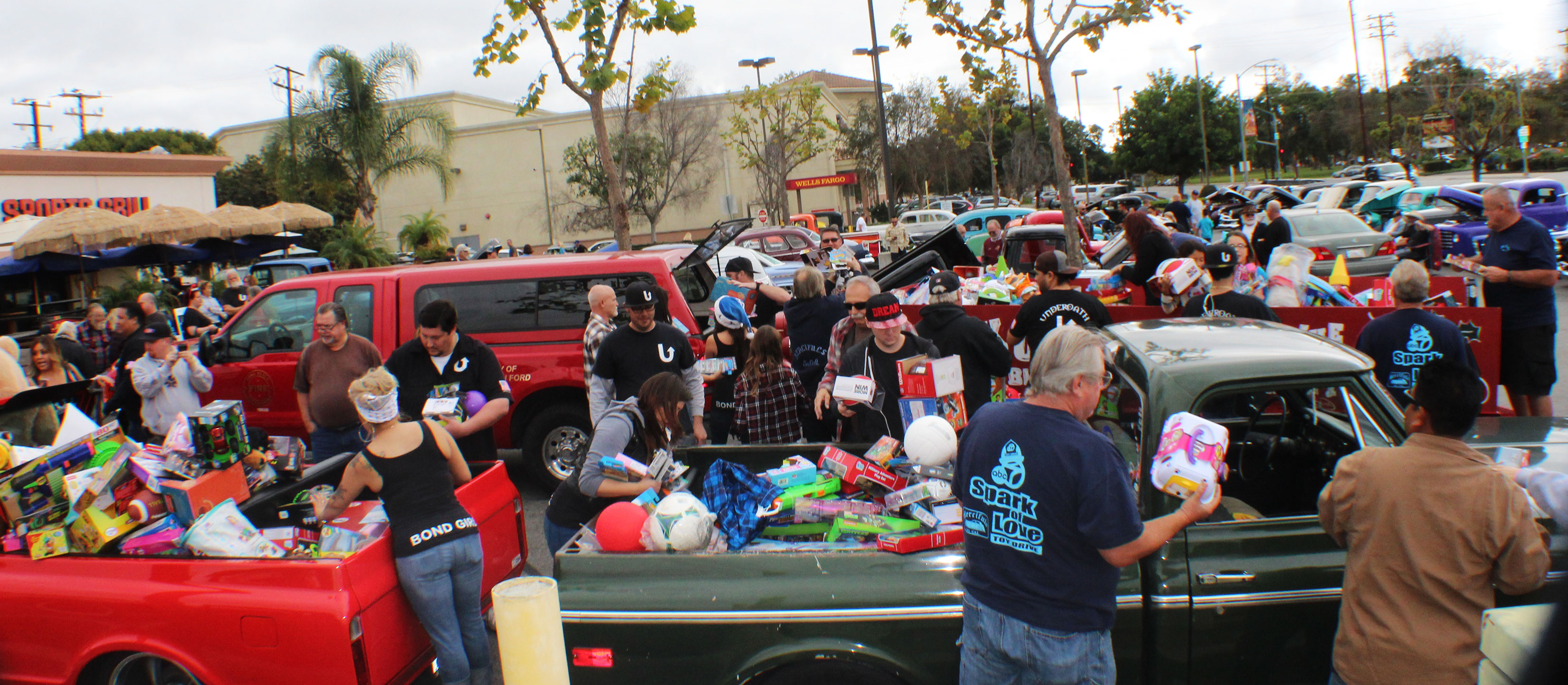 Thank you all who showed up! It was another successful show with more cars, toys and donations than ever before. Looks like we will be looking into a new venue due to the property management company giving us more restrictions for another event.

---
Mercifuls 5th Annual Spark of Love Toy Drive and Car Show Was A Big Hit!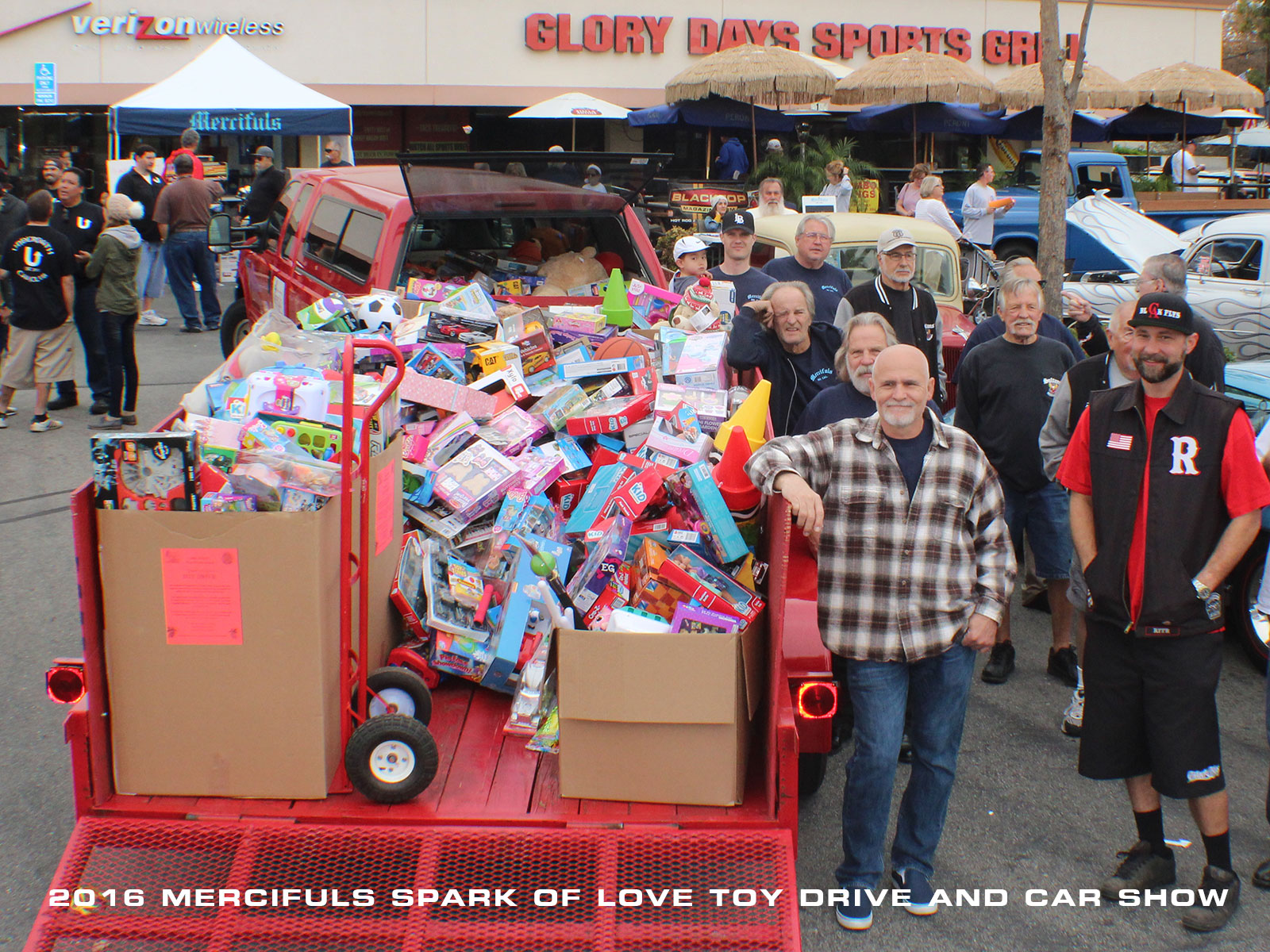 Thank you all for coming out and supporting our little show. We completely filled the Long Beach Fire Department's truck and trailer this year!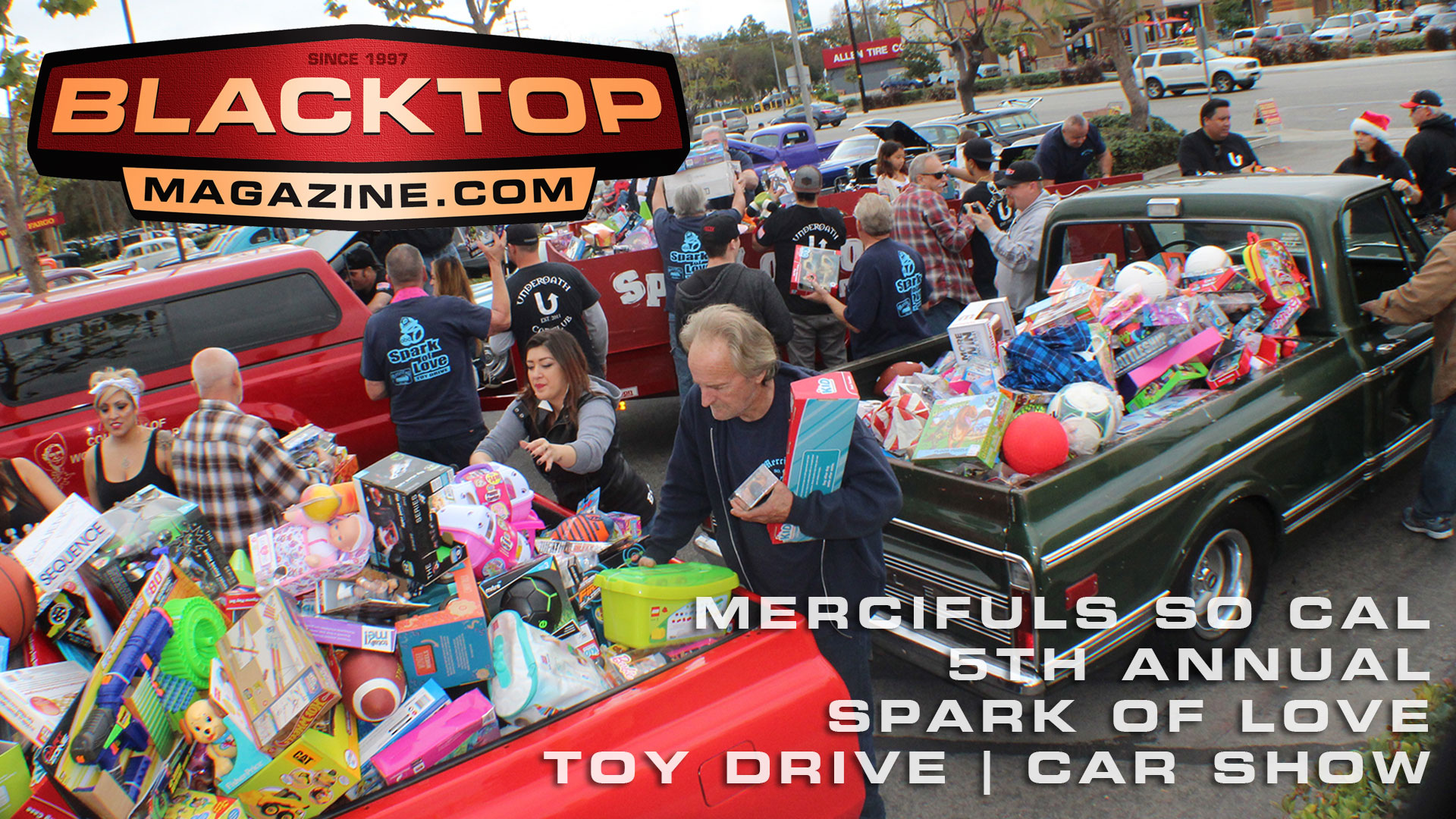 See the article on BlacktopMagazine.com
---
Jack's '57 Poncho makes it into Japanese publication: "Flywheels".
---
A Merciful Showing at Irwindale Speedway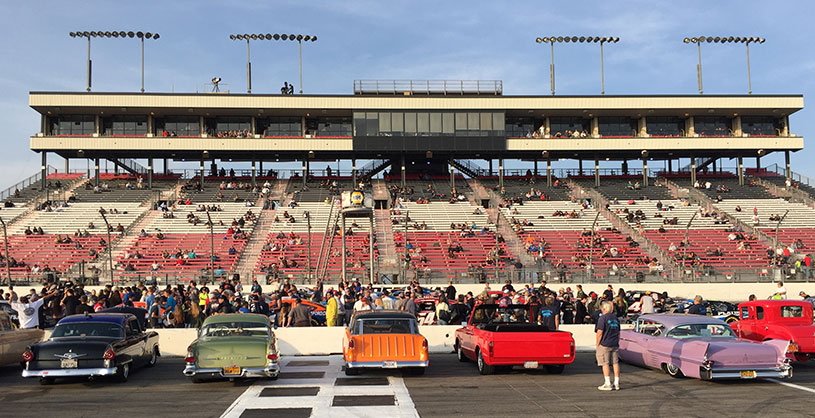 Gordon, Tony, John, Don and Jack all made it out to the NASCAR K&N Pro Series West short track race. This was the first race of the season and the line up included rookies and popular favorites.
We met Julia Landauer, a rookie qualifying at tenth place on the pole, moved up to fifth and finished in 8th place. A great start to her rookie year in NASCAR.
---
Tony interviews some of the Mercifuls at GNRS for Blacktop TV.
---
Mercifuls Invade the Suede Palace

Gordon and Jack entered their cars in the 2016 Grand National Roadster Show's Suede Palace. The cars and the club received a lot of attention. Congratulations Jack for the "Best Custom" award. Well deserved.
---
Mercifuls 4th Annual Spark of Love Toy Drive
---
Featured on Season 11, Episode 10, Dan's Garage segment of Chop Cut Rebuild
---
There are NICE Nomads and there is THE BEST!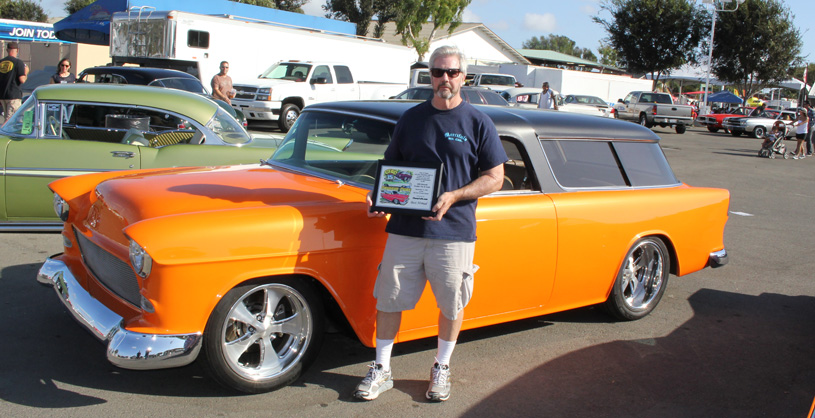 Congratulations Don on your "BEST NOMAD" Award at the 2014 Cruisin' for a Cure show.
The largest one-day charity car show in the World.
---
Mercifuls on Chop Cut Rebuild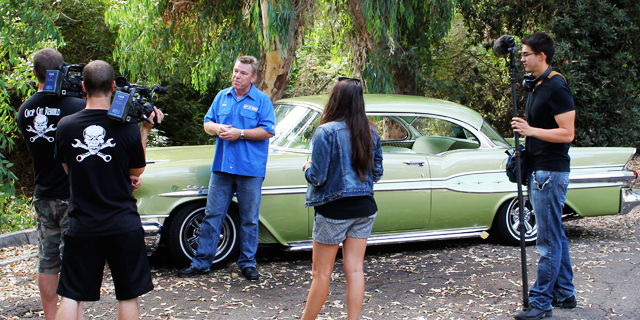 While you are watching the latest season of Chop Cut Rebuild on MAVTV, you will notice host Dan Woods driving one of our members' cars in each episode. Here he is filming an episode with Jack Petitt's 1957 Pontiac.
---
Mercifuls Hit the Road

Mercifuls take a road trip to the West Coast Kustoms' Cruisin' Nationals in Santa Maria.
---
Interview on Primer Podcast

We were interviewed by Primer Podcast at Hot Cakes and Hot Rods
Check it out: Primer Podcast Ep. #115